British motorcycles
Last updated on September 28, 2013
---
Introduction
---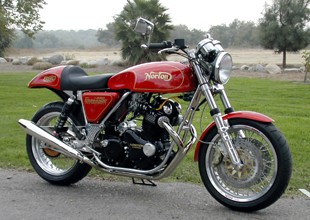 There are many of us who can remember the first time we saw a BSA, with its candy red and chrome gas tank shining in the sun. And we remember seeing our first Norton Commando, with its sleek lines that have the word "thoroughbred" written all over it. Or a pre-unit Triumph Bonneville or Trophy, looking like it could set a record with nothing but a kick and a twist. The Velocette clubman racer was a simple, elegant single that was aesthetic perfection. And the first time I saw a Vincent, I spent an hour examining it. Those bikes still amaze me.

There's an awful lot of romance involved in our love for classic British bikes. The manufacturers that survive, Norton and Triumph,have a lot to live up to.

Some things really should last forever.
---
British motorcycle parts sources
---
AirTECH — bodywork
http://www.airtech-streamlining.com/

British Bike Spares
http://www.britishbikespares.com/

British Only Motorcycle Parts
http://www.britishonly.com/

BSA Regal Group
http://www.bsa-regal.co.uk/

Burton Bike Bits
http://www.burtonbikebits.net/

The Cylinder Head Shop
http://www.cylinderheadshop.co.uk/

Domi Racer Distributors, Inc.
http://www.domiracer.com/

Draganfly Motorcycles — Ariel and BSA parts source
http://www.draganfly.co.uk/

Dymag Racing Wheels
http://www.dymag.com/

Beringer Brakes
http://www.beringer.fr/

Fox Racing Shox — shocks
http://www.foxracingshox.com/

Harris Vincent Gallery — Vincent parts specialist
http://www.harrisvincentgallery.com/

Hawkshaw Motorcycles, Ltd. — BSA, Norton and Triumph parts
http://www.hawkshawmotorcycles.com/

Ironhorse Custom European Motorcycles
http://www.ironhorse.net/

Irving Vincent
http://www.irvingvincent.com/

Kosman Racing
http://www.kosman.net/

Norton Motorcycles Germany — Norton and Triumph parts
http://www.nortonmotors.com/

RJM Classics
http://www.rjmclassic.com/

Carl Rosner Motorcycles
http://www.carlrosner.co.uk/

Shu-Band-It
http://www.shubandit.com/

Sprocket Specialists
http://www.sprocketspecialists.com/

The Tank Shop — Aluminum gas tanks, oil tanks, and fenders
http://www.thetankshop.com/

Tri-Supply — Triumph parts specialist
http://www.trisupply.co.uk/

Unity Equipe — Triton specialist
http://www.unityequipe.com/

Vin-Parts International — Vincent parts specialist
http://www.vintech.co.uk/

Vincentworks — Vincent specialist
http://www.vincentworks.com/

Walridge Motors — AJS, BSA, Matchless, Norton, Royal Enfield, and Triumph parts
http://www.walridge.com/
---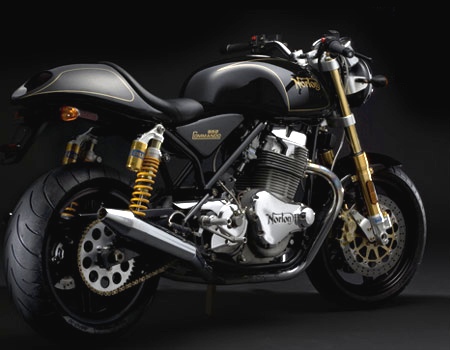 Allen Vintage Motorcycle Museum
http://www.allenmuseum.com/
Black Dog Shirts — T-shirts for British motorcycle enthusiasts
http://www.blackdogshirts.com/
BritBike.com
http://www.britbike.com/
British Biker Cooperative
http://www.britishbiker.net/
British Motorcyclists Federation
http://www.bmf.co.uk/
Historic Motorcycle Racing Association of Victoria, Inc.
http://www.hmrav.org/
Norton Motorcycles
http://www.nortonmotorcycles.com/
Norton Owners Club
http://www.noc.co.uk/
Old Britts
http://www.oldbritts.com/
Oregon Vintage Motorcyclists
http://www.oregonvintage.org/
TheVincent.com
http://www.thevincent.com/
Triumph Motorcycles
http://www.triumph.co.uk/
The Vincent Owners Club
http://www.voc.uk.com/
Vintage Rebuilds and Restorations
http://www.vintagerebuilds.com/
---
Other motorcycle sites
---
Ace Cafe London
http://www.ace-cafe-london.com/
Britten Motorcycle Company — One of the most amazing motorcycles we'll ever see.
http://www.britten.co.nz/
Cafe Racer Australia
http://www.caferacer.com.au/
MotoCzysz
http://www.motoczysz.com/
Motorcycle Museum — in Solvang, California
http://www.motosolvang.com/
Motorcycle Tips and Techniques
http://www.msgroup.org/
USCRA — United States Classic Racing Association
http://www.race-uscra.com/
---


All text and images on Roadsters.com
are Copyright 1996-2013 Dave Mann